Ecommerce Fulfillment Services
From purchase to porch, our ecommerce fulfillment services deliver a seamless experience for growing DTC brands. Ecommerce fulfillment with distinct advantages
End-to-End Capability
From store design to software to shipping, we can act as your single solution for all of your ecommerce needs.
End-to-End Capability
Unique Shipping Benefits
Fulfillment clients gain access to our unique "zone skipping" shipping capabilities and discounted rates.
Unique Shipping Benefits
Industry Experience
Our fulfillment team has deep expertise serving industries with unique requirements, timelines, and specialty items.
Industry Experience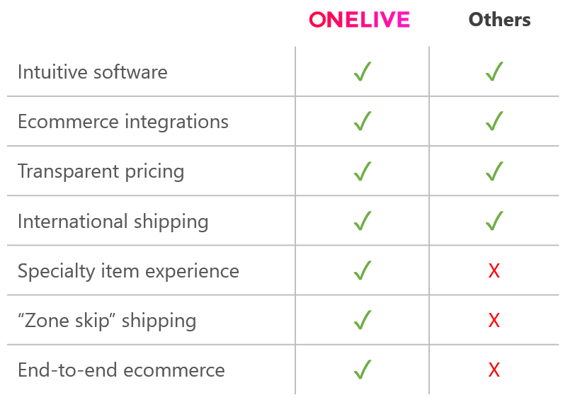 Fulfillment services that fit your needs
Working with our 1,000+ clients, we've found that our ecommerce fulfillment services are an ideal fit for small to midsize DTC brands, creators and innovators that...
Prefer one centralized warehouse location
Have many or frequently changing SKUs
Have smaller parcels that are <10 lbs
Value fast, low cost shipping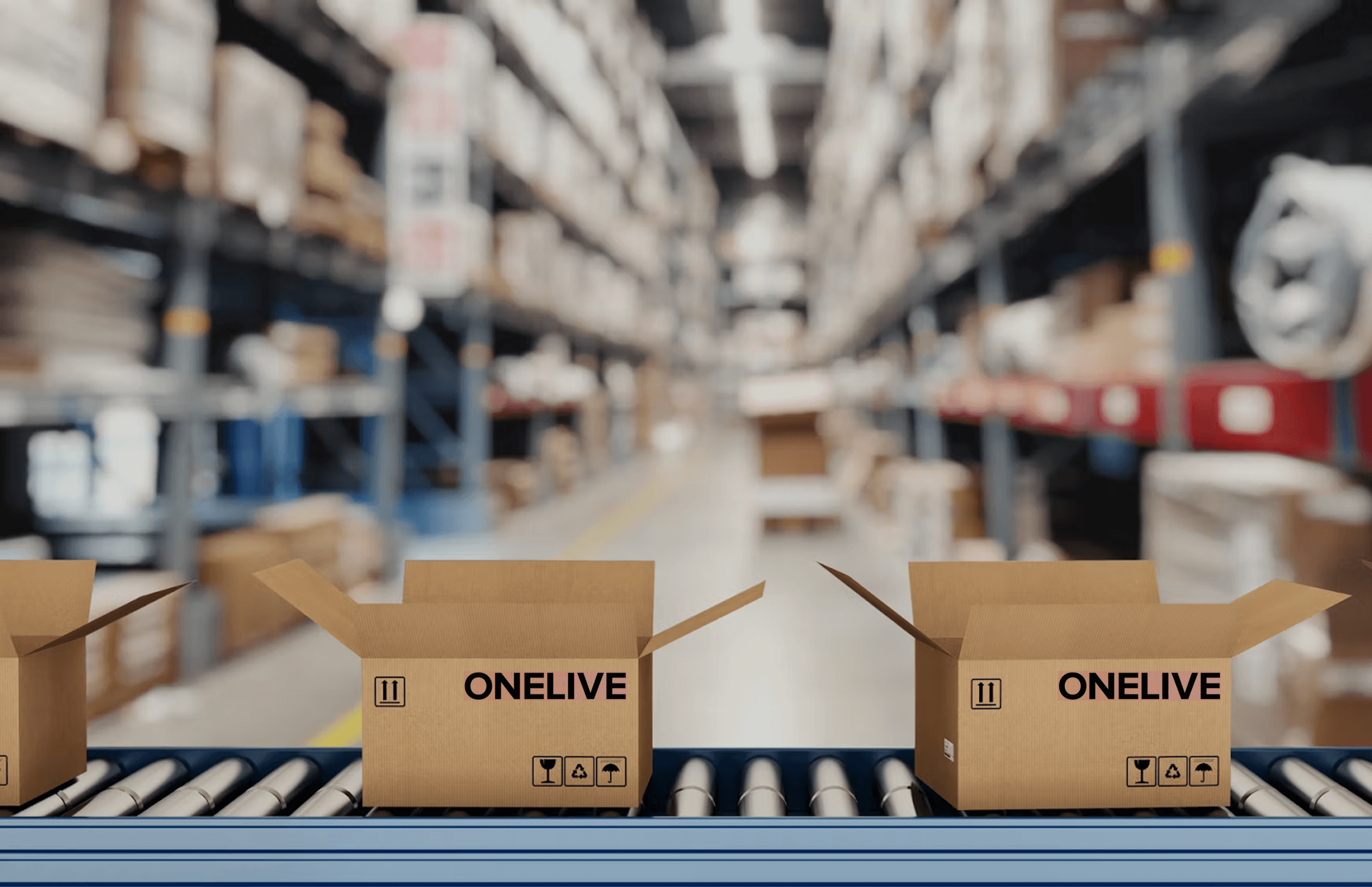 Ecommerce Fulfillment Capabilities
Everything leading brands expect from an ecommerce fulfillment partner and more.
Central Fulfillment Center
Utilize our expansive, centrally located fulfillment center to warehouse all of your products.
Fast & Discounted Shipping
Gain access to our exclusive 2 day shipping program and heavily discounted rates.
Ecommerce Platform Setup
Our development team can help you set up order fulfillment in Shopify, BigCommerce and more.
Inventory Management & Monitoring
Our warehouse team ensures you maintain complete visibility into your product inventory and status.
Pick, Pack, Kitting & Assembly
Let our fulfillment team handle the picking, packing and bundling of your ecommerce products.
Subscription Box Fulfillment
Reliable fulfillment of standardized or even custom curated subscription boxes each month.
Ecommerce Returns Management
We'll handle your product returns swiftly and manage restocking or re-packaging as needed.
Enhanced Warehouse Security
From security cameras to on-premise security for high-value items, your products are safe with us.
Our fulfillment center in Austin, TX
Our primary fulfillment center is strategically located in Austin, TX. For domestic fulfillment and shipping, our central U.S. location helps reduce costs by keeping your customers (and costly shipping zones) within close reach.
ONELIVE Austin Fulfillment Center
4101 Smith School Road
Austin, TX 78744
United States
Fulfillment FAQ
Find answers to frequently asked questions related to ONELIVE's ecommerce fulfillment services.
What is ecommerce fulfillment?
Also known as third party logistics (3PL), ecommerce fulfillment is the combination of services and solutions that deliver a product to a consumer after they've purchased it online. This includes inventory receipt, storage, order processing, packing, and shipping.
What types of companies does ONELIVE provide ecommerce fulfillment for?
We provide ecommerce fulfillment and warehousing services to a variety of direct-to-consumer (DTC) brands looking for a reliable, cost-effective fulfillment company. The typical ONELIVE client ranges between $30k to several million dollars each month in revenue and operates within the following industries:
Music & Entertainment
Sports
Fashion
Foods
Retail
Influencers & Podcasters
Restaurant Chains
Where is ONELIVE's ecommerce fulfillment center located?
Our primary fulfillment center is strategically located in Austin, TX. While we do fulfill and ship orders internationally, our central Austin location helps reduce shipping costs by making the contiguous U.S. more accessible.
Learn more
Get answers and pricing for our ecommerce fulfillment services