The Ultimate Fan Club Platform
Engage your fan base across multiple channels, maintain control of your fan data, and maximize your membership revenue.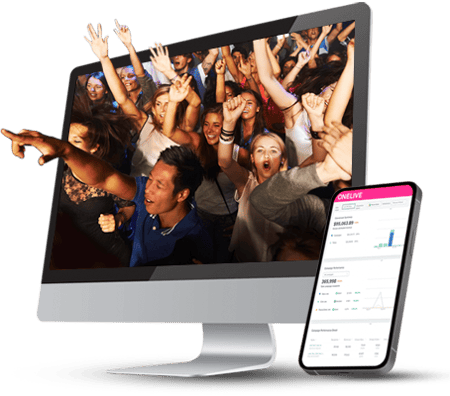 One platform. Dozens of features. Endless benefits.
Industry Experience
Since 2010, ONELIVE has helped 1,000+ artists, brands and rights-holders in the entertainment, sports, fashion and DTC industries generate significant revenue online using the right mix of ecommerce technology and services. With many of today's biggest brand names trusting ONELIVE with their member and fan experiences, we have the expertise and tools you need to craft the ultimate success story.
Proven Performance
Year-over-year, clients using our membership platform and services have consistently seen a fast, secure and reliable platform that helps our clients create programs that effectively monetize, nurture and grow their fan base.
Flexible & Innovative
We listen to our clients needs and build a membership program that delivers real fan value and a sense of community. Often no upfront costs and simple rev-share pricing that scales with your business.
Centralized Management
We can simplify access and management by combining website, store, membership/fan club & VIP packages, CRM, retargeting, analytics, tour listing, videos, blog and more, all in one instance.
Neutral & Secure
We're not in the business of owning rights--we empower rights-holders. Likewise, we ensure your data is always secure, compartmentalized and never shared with 3rd parties.
Platform features
Memberships (monthly or annual subscriptions)
Digital and physical memberships
Access to ticket presales via unique or generic codes
First access to buy VIP packages (when applicable)
Exclusive content: blogs, chats, photos, videos, contests, live streams, and more
Discounts on store merchandise
Access to exclusive Discord channel(s)
NFT/blockchain integration with site and checkout
Fan/member portal
Email marketing and automation
Upsell functionality
Buy now/pay later options
Ticketmaster compliant
Ticketing platform integration
Membership/merchandise fulfillment
Completely scalable for B2B partners
Get fans to rally around your brand
Our Platform makes it possible for you to connect with the passionate core of people who care deeply about the things you do. By helping you provide them with unique content like behind-the-scenes videos and exclusive access to ticket presales, limited edition merchandise, NFTs and more, we deepen their affinity for your brand. By connecting them to each other through Discord, fan forums and social engagement, we build a community whose excitement will reverberate throughout the web whenever you make a move.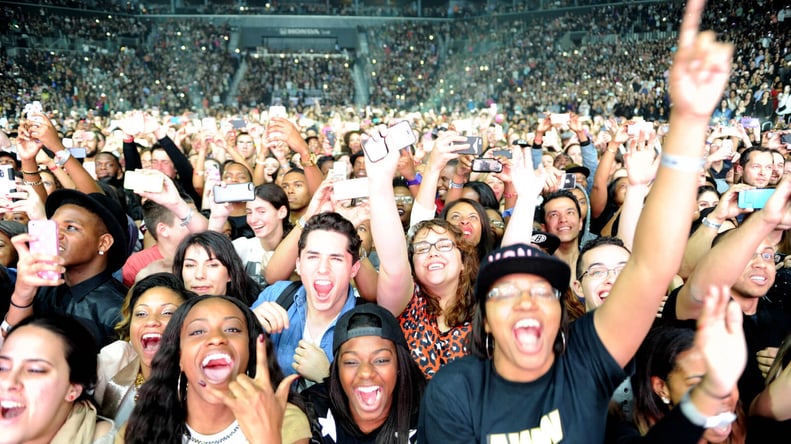 Own & control your fan data
Social media networks are no replacement for officially sanctioned fan communities. Aside from the revenues generated by membership subscriptions, our platform allows you to maintain control of the data your members choose to share with you. Unlike with Facebook, you won't have to worry about whether you've reached your fans, because we make sure that every piece of content reaches every fan every time without making you purchase a "paid promoted post".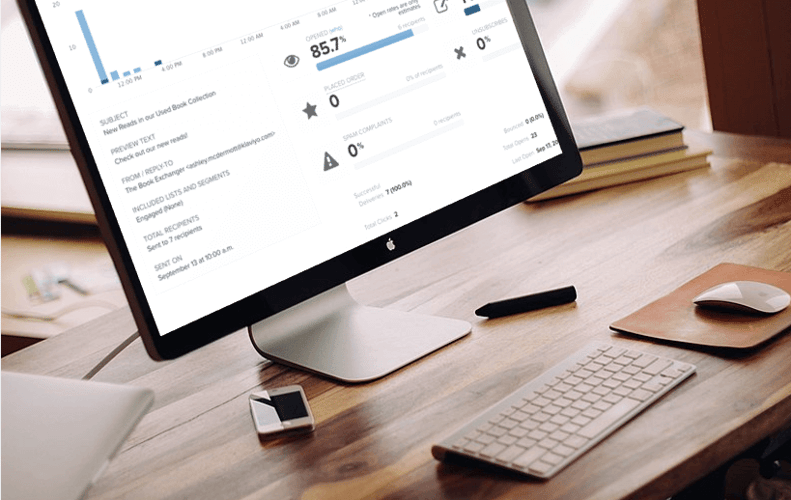 Beautiful, integrated fan club websites
Our web development team has built 1,600+ websites for many of the world's top artists, entertainers and athletes over the past decade. We've learned exactly what it takes to build beautiful fan club websites that also integrate with the brands' primary website and online storefront--all in one easy-to-manage instance.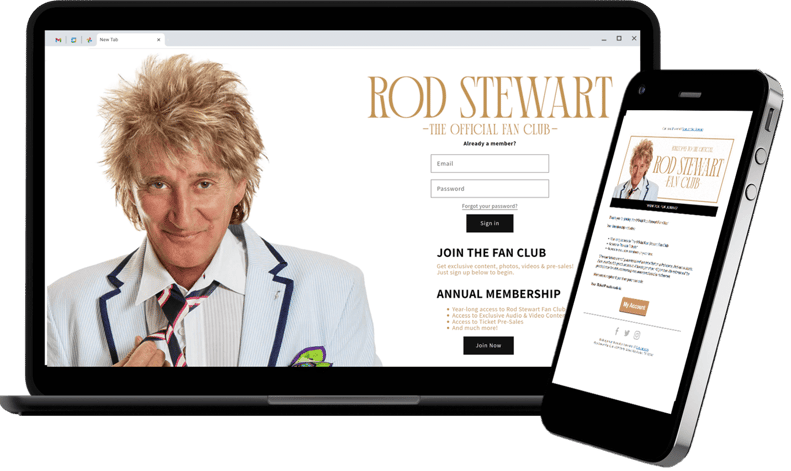 NFTs & Web 3.0
Sell NFTs directly on your site and walk the customer through the journey of creating a digital wallet and capturing their NFT. Simple, easy and quick 4 step process to create your NFT. Fans can purchase with a credit card and then use a digital wallet to claim their NFT. We make it an easy turn-key solution.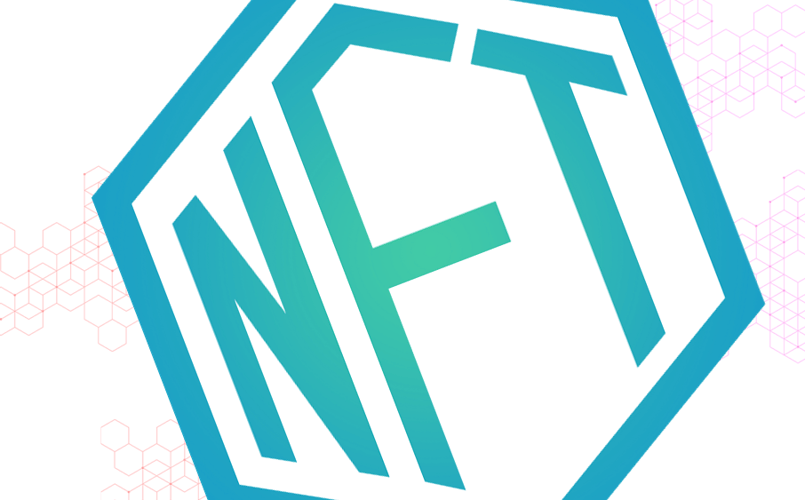 Request info and pricing
Contact our fan club & artist services team here