Event Ticketing Software & Services
From concert tickets to presale tickets and even as a white label event ticketing system, ONELIVE's event ticketing software has everything you need to sell tickets online with ease.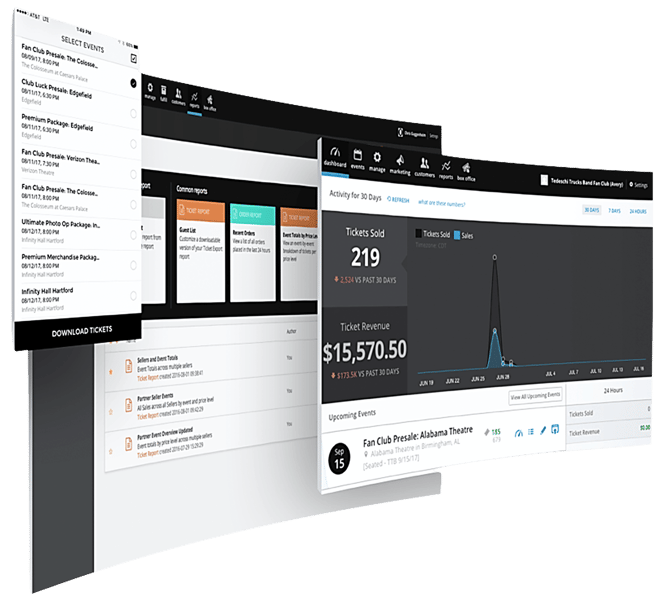 All the features you need from your event ticketing software
Responsive Design + Fast Checkout
User experience impacts everything, from conversion to lifetime value and beyond. Our event ticketing system creates a seamless front-end experience for ticket buyers while also streamlining their checkout process.
Centralized Ticket Sales Insights
From net sales by channel to ticket sales velocity and more, our backend dashboard acts as your centralized, intuitive tool for gathering all the ticket sales insights you need to make strategic decisions at any time.
Anti-Scalping Technology
By applying machine learning to a ticket buyer's digital identity, our event ticketing software helps ensure buyers are real people and not a bot or scalper.
Gather All Buyer & Fan Data
Our event ticketing platform gathers a number of datapoints across your ticket buyers' purchase process to help you optimize their experience and improve your marketing efforts.
Handle High Demand with Confidence
With our virtual queue feature, you never have to worry about handling large presales or ticket demand again.
Connect Your Platforms for Deeper Insights
Integrate with your other platforms to bring together data from analytics, advertising, fan club membership, ecommerce and much more.
Your white label event ticketing system
You go through great efforts to control your brand and your ticketing system should do the same. Our ticketing software allows you to control imagery, colors and more to align your brand with your fans' ticket-buying experience.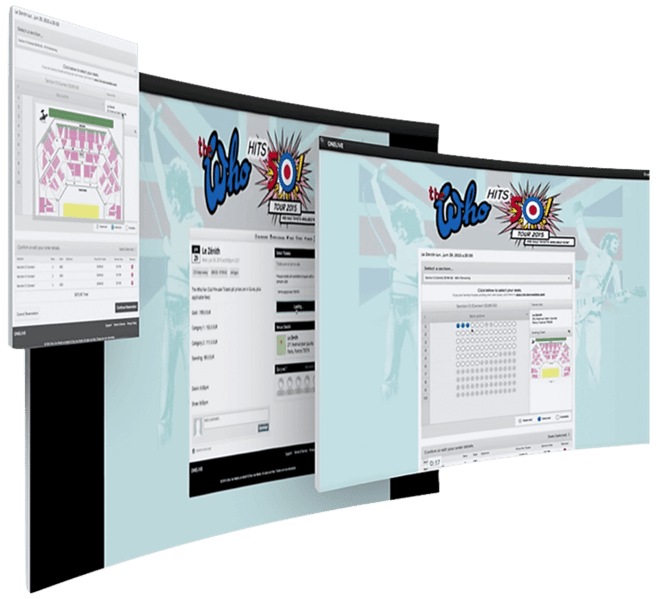 Beyond Event Ticketing Software
Available ticketing services
Our experienced Artist Services team can also help you manage the ticketing system and many of the needs surrounding ticketing for your events.
Get started
Request info or a demo of our event ticketing software